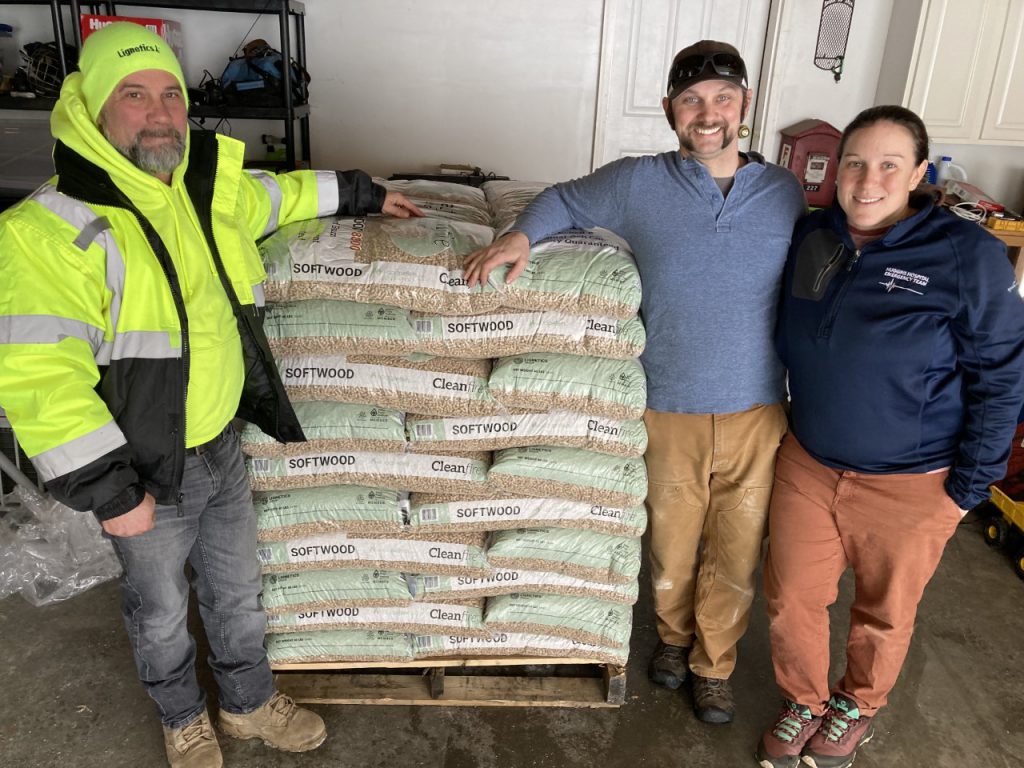 Each year, the Harman Stoves National Hero Giveaway honors those that have served the front lines of our country and communities: military, first responders, police, fire, doctors, nurses and school workers including positions across education, maintenance, cafeteria and transportation.
This year, Woodpellets.com and Harman worked together to award a pellet stove and a ton of Cleanfire wood pellets to Trevor and Hollie: a New Hampshire family of front-line heroes.
Trevor is a full-time Firefighter/Paramedic for the city of Laconia, Huggins hospital Paramedic and a volunteer for Sandwich Fire and Rescue. Hollie is an Emergency Medical Technician at Huggins Hospital, a volunteer at Sandwich Fire and Rescue.
Congratulations to our deserving winners and thank you for all you do!