Renewable Across the Board
Wood pellets manufactured from carbon-neutral wood fiber is an innovative utilization of wood waste generated by the manufacturing of other products.
Every day wood "waste" (sawdust, wood chips, shavings, etc.) is generated in staggering quantities through the production of lumber, flooring, cabinetry, millwork and furniture.
These leftover clean wood residues that would otherwise be considered as "waste" and sent to a landfills is acquired by pellet manufacturers and engineered into an efficient heating fuel.
In 2020 alone, 8.8 million tons of wood product waste was purchased by pellet producers from upstream forest product manufacturing sites.
A Necessary Low-Carbon Option
Rising carbon dioxide levels in the atmosphere are in large part a result of burning of fossil-derived fuels for energy. Wood pellet fuel interrupts this cycle by recycling the carbon dioxide emitted during combustion in the regeneration of the forests grown to meet the demand from the forest products industry on which it relies for fiber.
Wood pellet fuel brings a low-carbon alternative to the home heating landscape and displaces demand for fossil-based fuels with higher carbon intensity such as heating oil and propane.
Contributing to the Local Economy
Not only do they create jobs in their facilities, but wood pellet manufacturers generate jobs in trucking, logging and maintenance.
Additionally, it's worth noting that five hundred million dollars of wood pellet sales for residential heating were generated in 2020 – often for independently owned small business owners.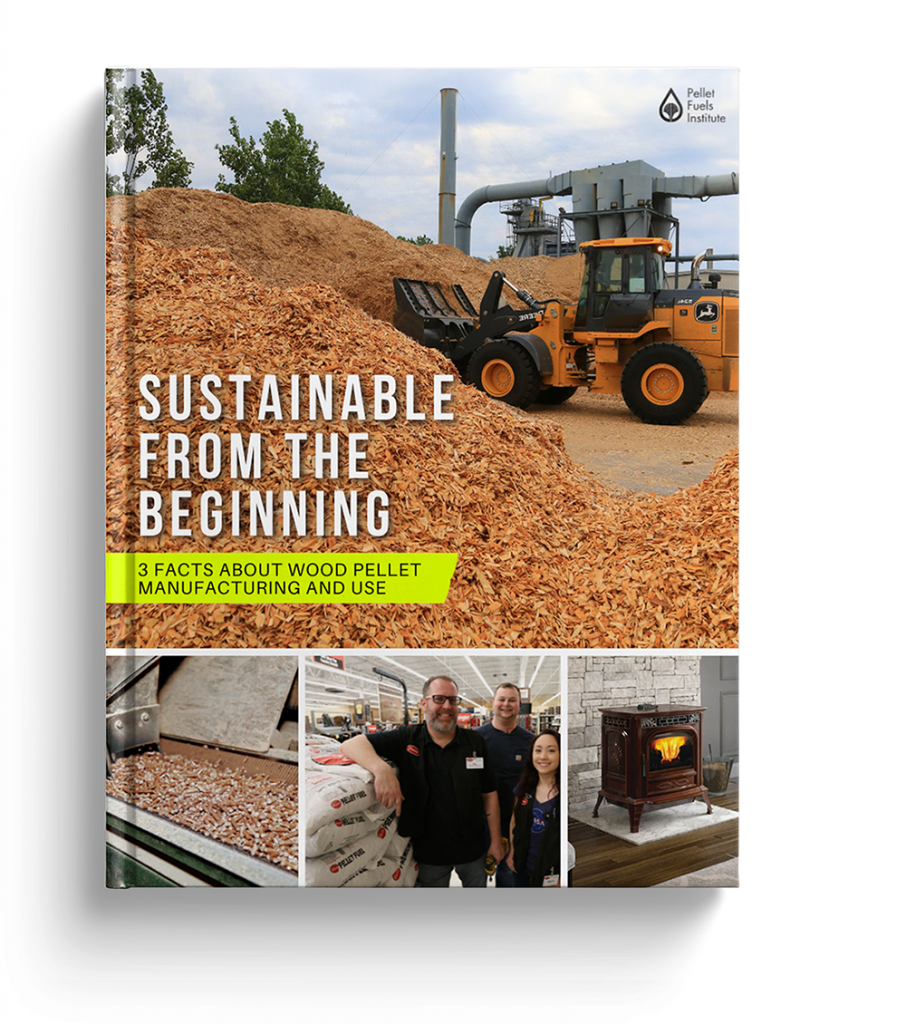 Want to learn more about the wood pellet industry?
Access the Pellet Fuel Institute's digital booklet, "Sustainable from the Beginning: 3 Facts About Wood Pellet Manufacturing and Use" here.
Ready to place an order for quality-guaranteed wood pellet fuel to be delivered to your home?
Shop online at Woodpellets.com or simply call 1-800-PELLETS to speak to an expert!