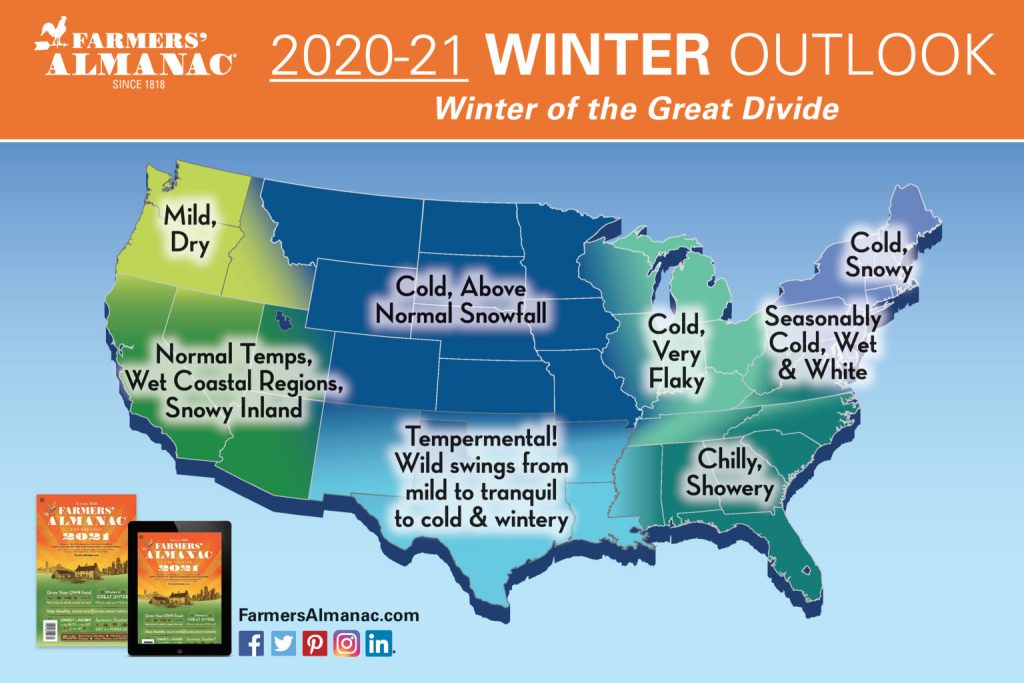 According to the 2021 Farmers' Almanac, this winter will have cold and snowy weather in the north, a drought in the west and a whole lot in between – which certainly explains why it's described as the "Winter of the Great Divide".
The almanac Editor Peter Geiger explains, "Our extended forecast is calling for yet another freezing, frigid, and frosty winter for two-thirds of the country."
Read >> How the Farmers' Almanac Predicts Weather
Their long-range forecast is calling for a cold winter with normal to below-normal temperatures in areas from the Great Lakes and Midwest, westward through the Northern/Central Plains and the Rockies.
The region from Tennessee through the lower Ohio River valleys up to the north and east up through New England has been described as the "wild card", where we can expect a rather intense weather system. This weather system will keep the storms active, delivering a wintry mix of rainy, icy and/or snowy weather throughout the season.
To read the full forecast and more helpful information, get your copy of the 2021 Farmer's Almanac!