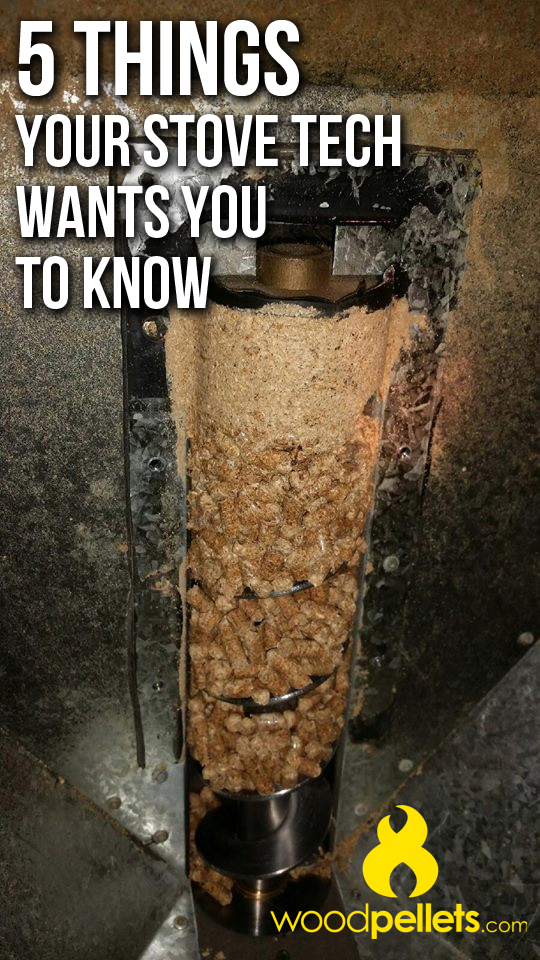 1. Read the manual that came with your stove. According to Jason Tardiff of J&L Chimney Works in NH, this is the number one thing stove technicians wish customers would take seriously. He explains; "Most of the time, the answer to the problem lies in the pages of their owner's manual." From proper stove maintenance, to best practices and warranty information – the manual is packed with model-specific information, and it's very often overlooked.
2. Don't be so quick to blame the pellets. If your stove isn't igniting, if you have a weak flame, or your pellets won't stay lit, the fuel shouldn't be your first thought. When was the last time you had your stove professionally cleaned? If you do it yourself, are you really getting to all the parts that need attention? Your pellet stove works off of pressurized air which is drawn from the exhaust. Have you cleaned all those passages? Is your exhaust clear of debris? Jason describes his years of discoveries: "The exhaust pulls in anything that's in the air – so pet hair, dander, dust and lint are constantly sucked in. And as far as the auger goes, items left on the stove can fall and work their way in. I've found spoons and G.I Joes crammed in there."

To summarize – in addition to the general responsible cleaning owners should be doing, a professional cleaning twice a year is definitely a best practice. Think of it like your dental health and your dentist. You clean your own teeth every day, but it's still good to go to the dentist every six months for professional attention.
Read >>  Most Common Pellet Stove Problems
3. Your pellet stove needs a surge protector. You should not be plugging your stove directly into the wall. Furthermore, you need to know the difference between a power strip and an actual surge protector. Most modern pellet stoves have a circuit board that can be damaged without protection from even small electrical surges caused by power outages. Be sure to check your manual for information on electrical recommendations.
4. Don't burn low quality pellets and expect great results. Check out the specifications on the wood pellets you're purchasing. Look at the ash content listed, and know that the higher the percentage, the more frequent your cleanings will be. Higher quality pellets will have lower ash percentages, and therefore less maintenance.
On top of research, another great way to choose a fuel is by talking to your fellow pellet-burners to see what they're using and why. Of course, you won't know what you like for your home and your budget until you run your own tests. But if you're buying the cheapest pellets with lower heat and higher ash specifications – you shouldn't expect the same results as the higher quality options available.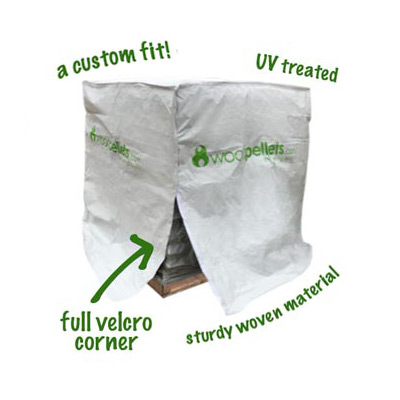 5. If you store your pellets outside, make sure to fully protect them. You'd be surprised how many people try to use damaged wood pellets in their stove, which can cause clogs.
Pellets are extremely sensitive to moisture due to their kiln-dried wood fiber composition. Sometimes bags can be punctured or torn during the bagging process or delivery, so if they aren't fully protected, water will find its way into the bags. Even though a shroud is wrapped around the pallet, this isn't meant for long term outdoor storage.
Of course, you should fully inspect your delivery as soon as possible, and call 1-800-PELLETS if you find any damage. Even if everything arrived perfect, you must secure a sturdy tarp over the whole pallet if you intend to keep them outside. Click here to order a custom pallet tarp with velcro entry!
Questions? You can always call 1-800-735-5387 to speak to a Woodpellets.com representative!