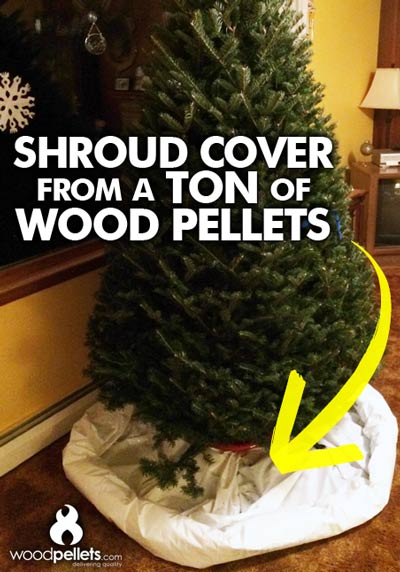 You can always re-use empty pellet bags and wood pallets for DIY projects – but what about the shroud that comes wrapped around your pellet delivery? It can come in really handy this time of year.
Hauling out the Christmas tree after the holidays can be a messy, arduous task. On top of being repeatedly poked with sharp branches, the dried out needles get absolutely everywhere. With a little tweak ahead of time, you can avoid this headache.
Simply position the shroud on the floor where the tree will go, and roll up the sides in order to hide it under the tree skirt. When you're ready to take the tree out – you'll have this heavy plastic in place to help. Simply unfurl the shroud up and around the tree to cover and secure it for removal!
Happy Heating!