We've shown you how to use wood pellets in a fire pit, but there's never been a fire pit created for burning wood pellets until now.
Designed by an innovative team at TIKI® to address what consumers don't like about a typical outdoor fire session, this fire pit has been engineered to run on wood pellets. Since the main goal of this project was to find the easiest, cleanest way to enjoy an outdoor fire – using wood pellet fuel certainly makes sense.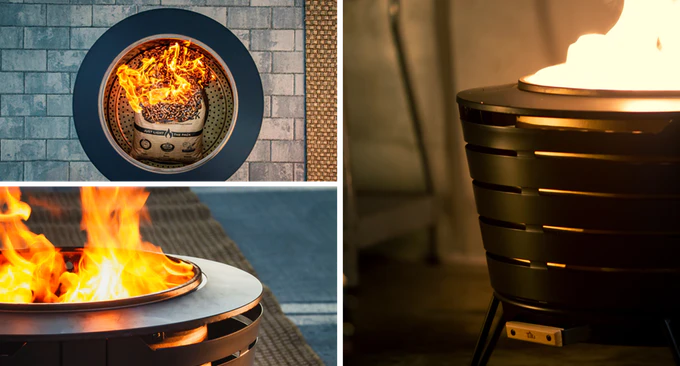 The inventors claim that due to the airflow technology and wood pellet "pack" – getting the fire started is instant, the burn is clean and the whole experience is hassle-free.  Mass production hasn't begun yet, but you can learn all about this invention on the crowdfunding platform, Kickstarter.
What do you think? Would you want a wood pellet burning fire pit?