Are you a hardwood burner curious about the high heat and low ash of premium softwood pellets? Have you never experienced the exceptionally clean burn of pellets made with douglas fir wood fiber?
We created our 3-ton pellet bundles to help our customers be economical…and strategic! Heating your home through the season by matching the pellet heat output with the time of year will maximize efficiency.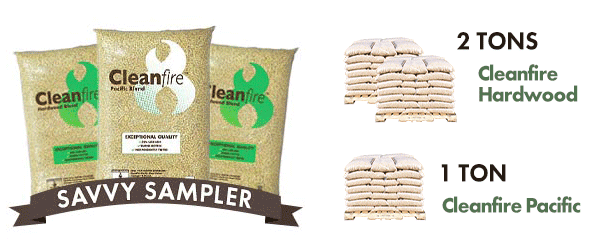 The Savvy Saver includes two tons of the always reliable Cleanfire Hardwood and one ton of Cleanfire Pacific – a premium softwood pellet fuel and Woodpellets.com best seller.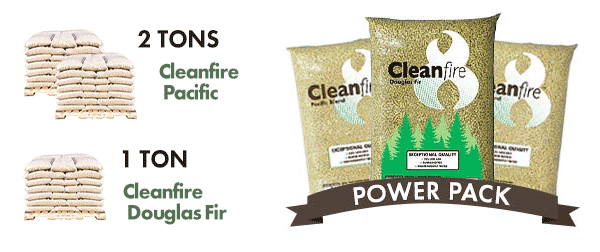 The Power Pack best sellers bundle is a convenient option for jumpstarting your strategic wood pellet heating plan – perfect for anyone thinking about trying the "Cadillac of Wood Pellets".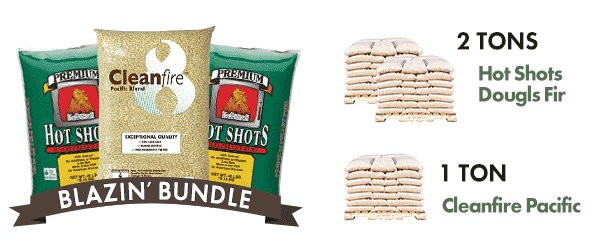 The Blazin' Bundle includes one ton of Cleanfire Pacific – a Woodpellets.com best seller, and two tons of Hot Shots Douglas Fir – a super hot wood pellet with a fast-growing fan base.
Treat your beloved pellet stove to a season of clean, powerful heat! Choose the bundle that fits your needs AND choose the month you'd like delivery!
Questions? Call 1-800-PELLETS to Speak to an Expert!
*Product availability and pricing vary by region. No substitutions on bundles. Offers can't be combined.*