When you finish burning a ton of wood pellets, you're left with a wooden pallet and empty pellet bags. When you re-stack bags from your pellet delivery, you're left with the pallets. What do you do with them? Show us a photo for a chance to win an Amazon gift card!
Post a photo of your upcycle project on the Woodpellets.com Facebook page by August 1st to be entered in the 2019 Earth Day Pallet Project Contest. First place will receive a $50 Amazon gift card!
Need some inspiration? Check out some of our past upcycling posts: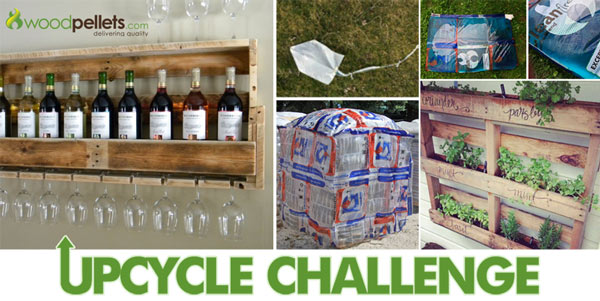 Reducing, reusing and recycling is so important for the environment. There are so many ways to re-use what you might otherwise throw away, and all you need is a little creativity and (sometimes) a few tools.