Following sharp increases since last summer, crude oil has topped $70 a barrel for the first time since 2014.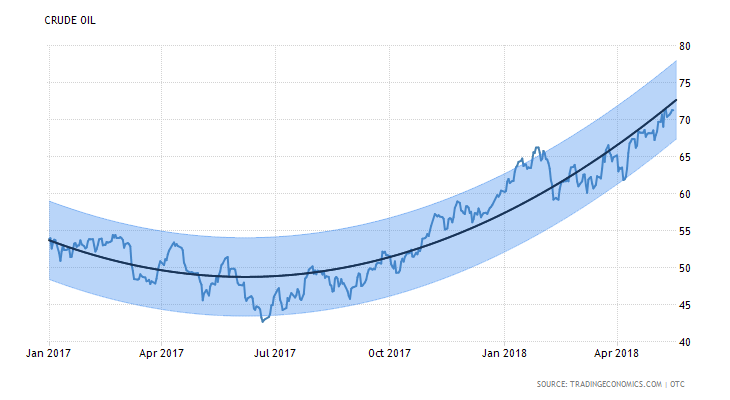 The growth of global oil demand has contributed to upward price pressures. The United States Energy Information Administration estimates that global oil consumption in the first quarter of 2018 was 1.9 million b/d higher than the first quarter of 2017's consumption. Naturally, sharply increased exports result in a significant hit to supply levels.
Further, President Trump withdrew from the 2015 nuclear pact with Iran earlier this month. The U.S. plans to reimpose economic sanctions on the country, which will continue to influence the crude trade.
 >> Learn more about how supply, demand and geopolitics drives the price of oil here.
According to the EIA, the U.S northeast region represents almost 85% of total U.S. residential heating oil sales – and many homes use wood pellet fuel as a heating supplement.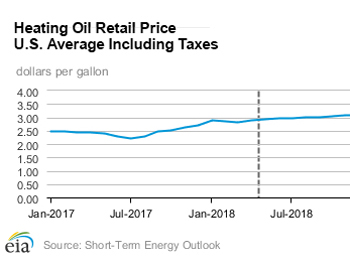 Oil pricing is partially responsible for northeastern wood pellet demand because when the price of oil increases, consumers tend to lean more on pellets for heating.
Will the 2018 oil price increase affect your wood pellet purchase decision for the '18-2019 heating season?
Take care of your Woodpellets.com order now, but choose your own delivery month by calling 1-800-PELLETS or ordering online at www.Woodpellets.com!