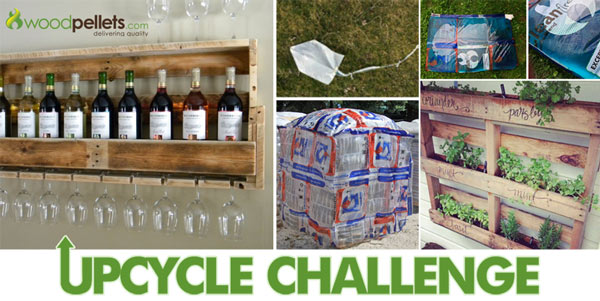 Reducing, reusing and recycling is so important for the environment. Upcycling – the conversion of useless products back into something of value – is a great way to live environmentally friendly, and also be budget conscious. When you finish burning a ton of wood pellets, you're left with a wooden pallet and empty pellet bags. What do you do with them?
Check out some popular reuse projects: Ideas for Leftover Pellet Bags + Pallets
Win a Free Delivery Voucher!
In celebration of Earth Day, we want to hear about your upcycle ideas! Submit a photo of how you've reused pallets, empty pellet bags, or even the protective shroud from your delivery to our Facebook page. We will announce our chosen Free Value Delivery winner on August 1st!
*The winning submission will be chosen by Woodpellets.com on 8/1/18. Free delivery voucher is valid for one Value Delivery to be completed within the Woodpellets.com delivery region. The "voucher" is a digital $49 credit applied to the contest winner's Woodpellets.com account. The credit is non-transferrable, cannot be redeemed for cash, and is valid through June 1, 2019.