We love how creative our customers are. Have you seen our recent blog showing off some of their ideas on how to reuse wood pallets? Check out this project submitted by Kevin, of Massachusetts: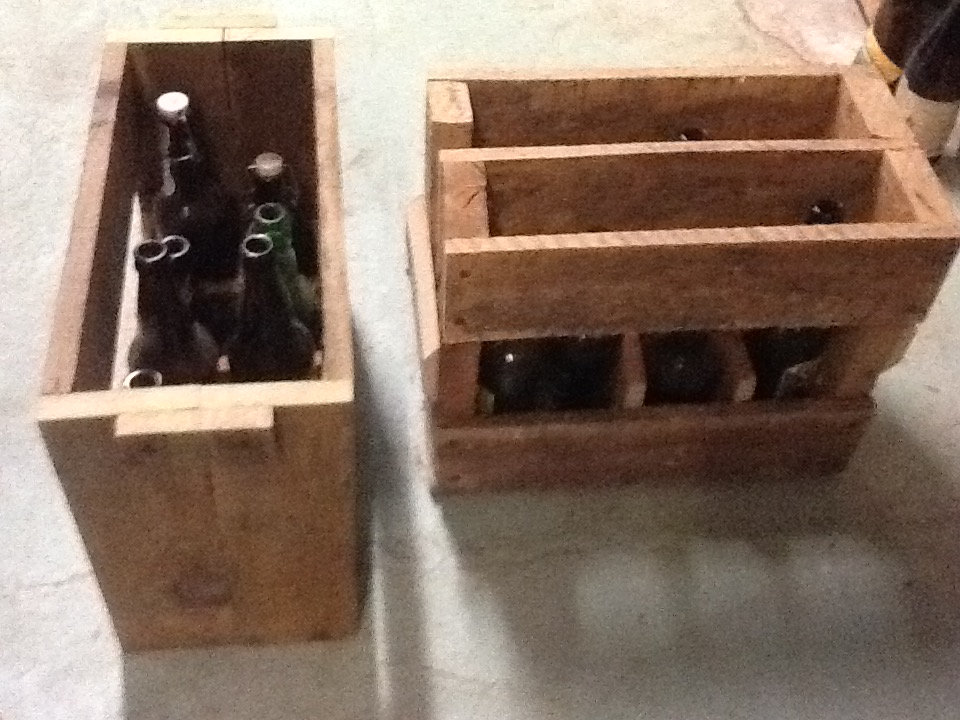 He explains, "I've been a home-brewer for more than 30 years.  We all have cases for 12 oz bottles, but not for the larger ones that come in a variety of shapes.  It was very labor intensive but worth it to make my own cases that hold 8 big bottles each.  These two stack on top of each other.  Each case will turn out a little different from the last because or the varying dimensions of the pallet wood."
Do you have any pallet reuse projects you'd like to share? We invite you to post them to our Facebook community!