Many experienced growers claim that using a sawdust mulch around blueberry plants helps them thrive. This is because these plants grow best in an acidic soil with a lot of moisture – which is what the sawdust provides. However, clean sawdust has apparently been harder to come by for small outfits and DIYers. This is where softwood pellets come into play!
Check out the below photos provided by Demers Garden Center – showing how to use wood pellets as organic mulch. Each blueberry plant is carefully surrounded by the contents of a standard 40lb bag of Cleanfire Pacific softwood pellets, then sprinkled with water. Because wood pellets are made of tightly-compacted, kiln-dried wood fiber – they immediately soak up any moisture and expand into fluffy, moist sawdust. (Which makes for great animal bedding too!)
We will be sure to update this blog with new pictures as the growing season progresses!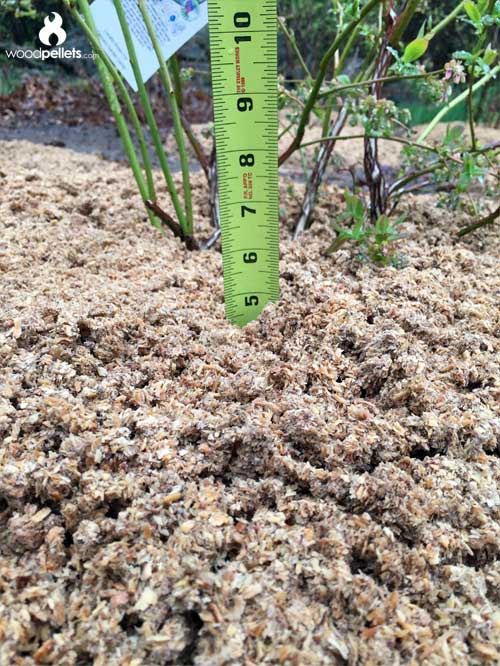 Have you used sawdust or pellets as an organic mulch before? Let us know how it turned out!