I Keep Getting Clinkers in My Burn Pot. What is Causing This?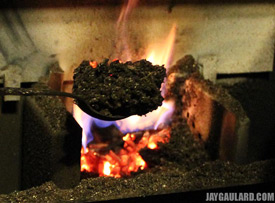 Clinkers, which look like clumps of ash, can cause airflow issues from blockage. Clinkers are formed by burned or partially burned pellets that melt together into a clump.
There are two likely reasons for clinkers – a poor air mixture which due to a neglected or dity unit, or incorrect air adjustments.
My Pellet Stove Won't Ignite.
There are a variety of reasons for your pellet stove failing to light.  The most common reasons – bad air flow, a dirty unit, bad igniter, blown fuse, bad gasket around igniter – could be easily avoided with regular maintenance and professional inspections.

Read more