1. Make sure your wood and pellet stoves are safe to operate.
Regular inspections are necessary to ensure that these devices are running with maximum safety and efficiency. There are certain things you can check out yourself. Inspect stovepipes and check for corrosion, holes, or loose joints. Look for signs of deterioration or looseness. Check for signs of rust or cracking in the stove's body or legs. For a thorough cleaning and inspection, hire a professional.
2. Have a house fire plan.
This is the time to check your smoke and carbon monoxide detectors to make sure they are working and have fresh batteries. If you haven't done so already, install detectors on each floor of your home or apartment. Also, keep at least one fire extinguisher in an accessible area, and be certain everyone knows where it is. Check your extinguisher each year and replace it if there is any damage. Definitely replace it if its over 5-6 years old.
Design and practice a fire escape plan with your entire family. Come up with different scenarios and have practice runs. Explain the importance of an immediate exit to your children (no time to grab his or her favorite toy). Second floor rooms should have options for escape, as every room needs two exits. Part of your escape plan should include a meeting place close, but away from the house. Practice makes perfect!
3. Get your garage or shed cleared.
Don't procrastinate on this one. Stow away bikes, canoes, pool toys, and any other summer items that take up precious space. Whether you need the space for cars or for wood pellet/wood brick fuel, you won't regret being organized ahead of time. If you're storing fuel, check out our blog on how to store wood pellets! Also, if you're having your pellets delivered into your garage, make sure you have a clear path ready and a spaced cleared!
4. It's time for Spring pre-Fall cleaning.
Dedicate a day to get rid of accumulations of old newspapers, leftover summer crafts and any un-needed household chemicals. Store flammable materials and poisons in approved, clearly labeled containers. Make sure to always keep a clear space around heaters, furnaces, and wood stoves and pellet stoves.
5. General cleanup.
Clean out your gutters before the leaves really start to fall. Unhook hoses and turn off exterior valves that could freeze up. Remove dead stems, branches, and get out your heavy leaf covers to protect your plants' overall health. Make a final low cut to your grass and safely stow away that lawnmower (see point #3).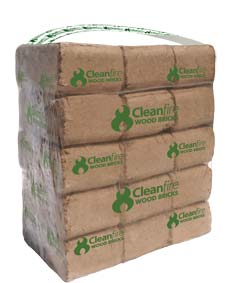 6. Get your heating fuel now.
If you haven't already done so, order your heating fuel now. This way you won't risk a shortage later, and you'll be nice and prepared for that first surprisingly chilly night.
Whether you need wood bricks or wood pellets, order online or give us a call at 1-800-735-5387.  
Happy Heating!