It's grilling season! Have you heard of wood pellet grills? We used to have a small one at our office for Cookout Fridays…which was great! It really gave a wonderful smoky flavor to our food. Like any grill, the cost ranges from a few hundred dollars to a few thousand. The one pictured to the left is from Costco (courtesy of the Costco Couple).
Even if you don't have a wood pellet grill – you might have a grill in general. We have compiled a list of 10 really nifty grill accessories. Some really useful, and some a little over the top.
Here are the grilling tools you never knew you needed…in no particular order:
1. Multi Grilling Tool: For the griller with no time to switch between tongs, a fork and a spatula. People are hungry…there is no time to waste! (thekitchn.com)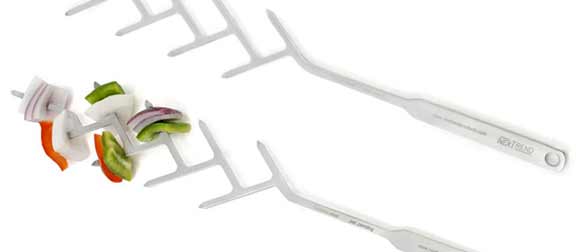 2. Branch Skewers: Tired of regular straight skewers? These have more spikes and look like trees. Very neat. (uncommongoods.com)
3. Meat Shredders: Who would waste time with forks when you can use giant claw like shredders? (amazon.com)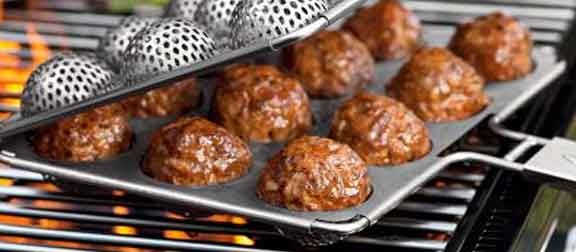 4. Meatball Grilling Basket: Because sometimes, you want meatballs and you don't want to turn on your oven. It's hot out! (amazon.com)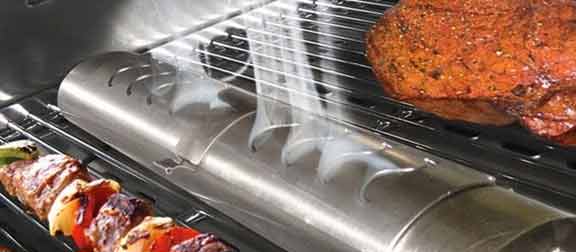 5. Grill Smoker: Use this little guy to add that delicious smoke flavor to your food…without the flame! (bonjourlife.com)
6. Stuff-A-Burger Press: You can use this press to stuff your burger with anything! Jalepeno and Cheddar? Bacon and Swiss? You might even be able to sneak some veggies in for the kids. Maybe. (amazon.com)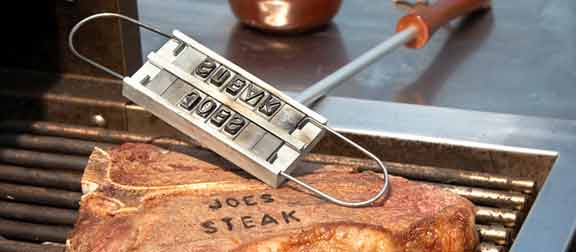 7. Branding Iron: Let everyone know whose backyard they're in. Or label your steaks for your family and friends! (kotulas.com)
8. Cheese Griller: Yeah…a cheese griller. You know when you get that delicious crispy cheese on the nacho plate that has been broiled alone? Now you can have that. Because…CHEESE. (uncommongoods.com)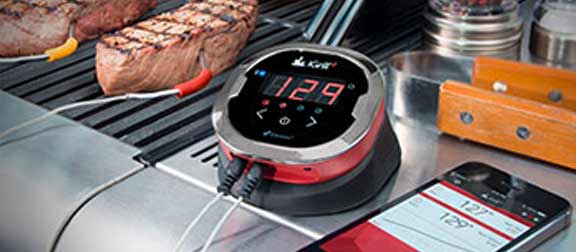 9. iGrill: For the high-tech griller who doesn't want to miss anything. The thermometer sticks in your food, and it communicates with your Bluetooth enabled device. Now you don't have to check on your food all the time. Enjoy the party! (trulygadgets.com)

10. Barbeque Dining Boat: For a cool $50,000 – you can float around in water while barbecuing with your pals. Does this require any explanation? (hammacher.com)
Would you ever buy any of these tools? Or is the old fashioned way the best way?