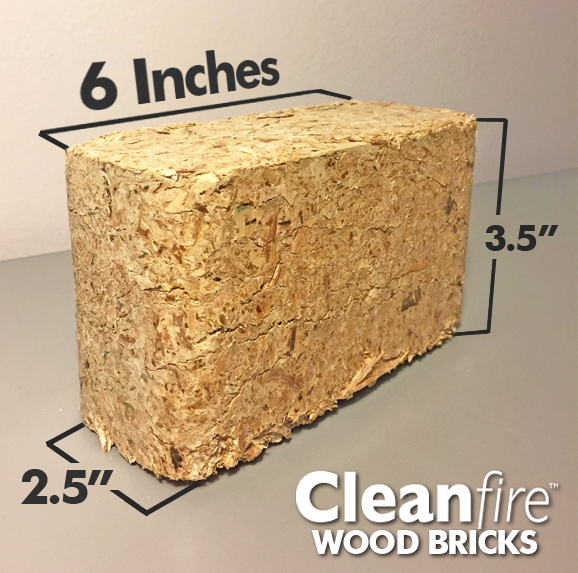 Wood bricks are an excellent alternative, or supplement, to firewood. Much like
how wood pellets are made, wood bricks are manufactured by densely compacting bark-free wood fibers into a uniform shape. But first, the wood fiber is kiln-dried to hold less than 10% moisture. Because of this extremely low moisture rate and absence of bark and insects, the buildup of creosote is significantly lower than standard wood burning. 
Wood bricks are commonly packaged in bundles of 15-20 bricks.  Bundles are sold individually and usually by the ton (2,000 pounds) on a shrink-wrapped wood pallet. Cleanfire Wood Bricks, for instance, are sold on pallets of 66 bundles of 15 bricks, and in some pickup locations by the bundle.