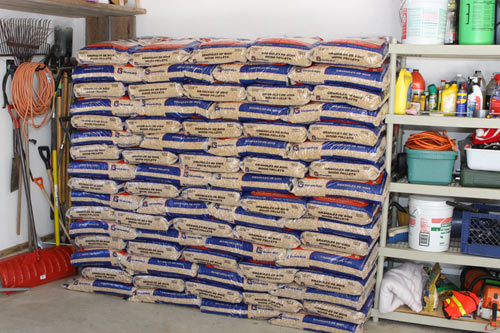 Having recently purchased a new pellet stove, I quickly found myself facing an issue that just about all pellet stove owners face – where the heck do you store all those bags of pellets?
Some store them outdoors – which if fine if you provide them
a little extra protection. The plastic outer shrouding can definitely withstand a season outdoors. But who wants to trek through snow and ice to get a bag of pellets? I would rather be able to grab them in my socks.
Basements are also popular storage areas. But mine is so full of junk… I mean special keepsakes that my wife could never part with…that I literally have no room for three tons of pellets.
So I decided to make my garage work.
Read more