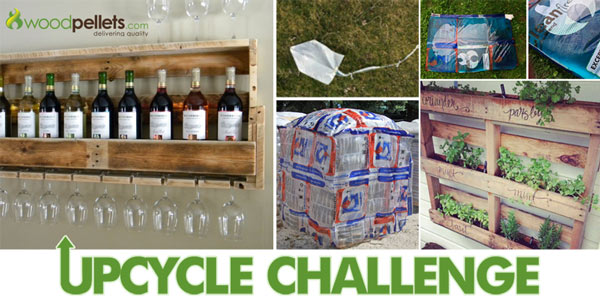 Earth Day is a perfect time to remember how important our environment is. And upcycling – the conversion of useless products back into something of value – is a great way to live environmentally friendly, and also be budget conscious. When you finish burning a ton of wood pellets, you're left with a wooden pallet and empty pellet bags. What do you do with them?
We want to know: How Do You Re-Use Your Empty Pellet Bags or Wood Pallets? Send us a photo of your upcycling techniques to sales@ woodpellets.com, or on our Facebook page for a chance to win a Free Woodpellets.com Value Delivery Voucher! We will choose our favorite submission on May 22nd.
In honor of Earth Day, check out some of our past upcycling posts:
There are so many ways to re-use what you might otherwise throw away, and all you need is a little creativity and (sometimes) a few tools. Don't forget to submit your upcycling techniques by May 22nd!