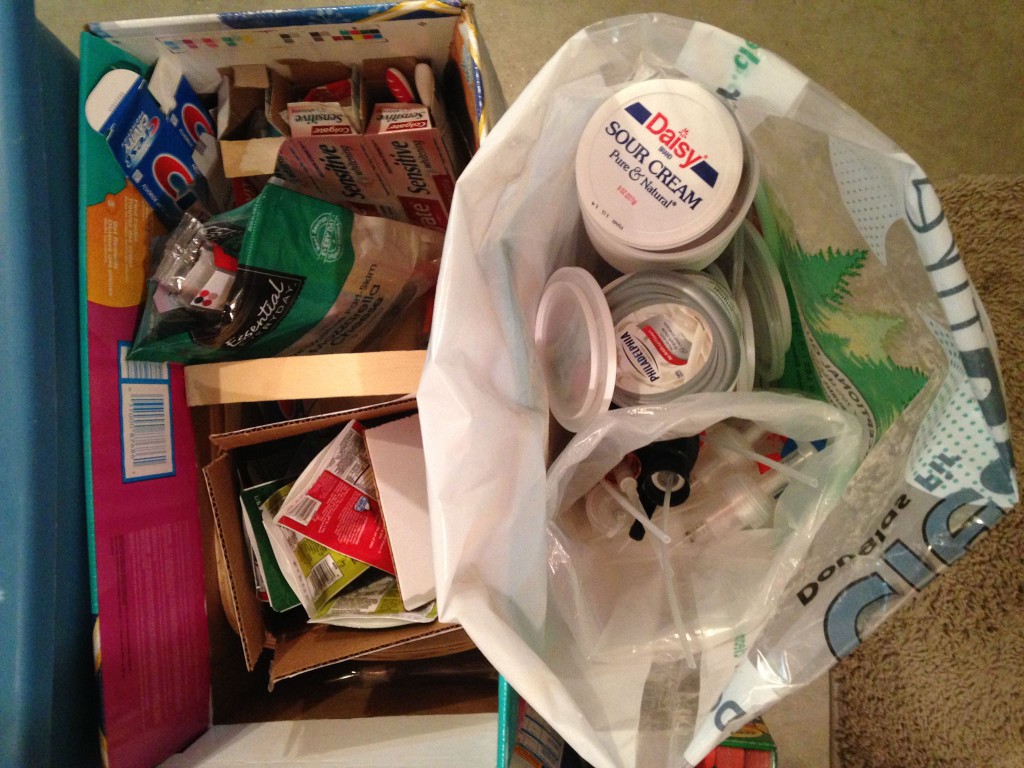 In honor of Earth Day, we ran a challenge on our Woodpellets.com Facebook page to find out about some uses for empty pellet bags. Some great prizes were given out (a free professional pellet stove cleaning and PelletBucks) but we also learned so many new ideas for how to repurpose bags!
The photo to the left was our contest winner's submission. This photo illustrates how she uses her empty bags for sorting her TerraCycle Brigade recycling. It looks like she uses an empty diaper box for sorting as well! The Terracycle Brigade program collects previously non-recyclable or hard to recycle waste, with free shipping as well as a donation for each piece of garbage recycled.
We loved that she takes extra time and care for not-so-simple recycling, and that our empty Cleanfire Douglas Fir pellet bags are a part of her process!
Although not everyone could come in first place, we loved all the ideas! Here are some of the ways our fans repurpose (or upcycle) their bags:
use the ton cover to wrap up Christmas tree
kitchen and bathroom trash bags
split them in half and cover new grass seed patches in the early spring when it is still cold (mini greenhouses!)
bags for recyclables, returnable bottles and cans
pet waste pickup bags
tarps and covers
screened room winter window covers
use under and around pallets of pellets to avoid weeds and moisture
cut them into strips and use them along the fencing in garden to flap in the wind and scare away birds
sturdy manure bags for horses
padding in packages for shipping
cut up to use as actual shipping packages
wrapping paper (activity: kids can decorate with markers!)
cut them to fit over plants as mini greenhouses or frost protection
line planters and in the fall to take out easily
use in workshop for sawdust and wood chunks
bring them to town transfer station when they are full of trash
weed-blocker under patio area: cut and duct tape together, cover with sand and put patio blocks over
line flower beds with them before covering with mulch
Do you have any ideas to share?